Conference programme
Detailed conference programme including schedule of parallel sessions please find here. 
THURSDAY, 23rd March 2023
Registration of Participants

9:00 - 10:00

Plenary Session - Panel Discussion 


Keynote Speakers:

Olivér Kovács,

Beyond Resilience - Zombification and its Pros- and Cons

Catherine

Luther,

Disinformation in the Czech Republic and Digital Activism in the Czech



Sushanta Mallick, Revisiting Human Development in the Post-Covid World: The importance of Digitalisation


10:00 - 12:00

12:00 - 13:00

Parallel Conference Sessions I. 

13:00 - 15:00

15:00 - 15:30

Parallel Conference Sessions II. 

15:30 - 17:30

18:00 - 22:00
FRIDAY, 24th
March 2023
| | |
| --- | --- |
| | 9:00 - 9:30 |
| Parallel Conference Sessions III.  | 9:30 - 11:30 |
| | 11:30 - 12:30 |
| Parallel Conference Sessions IV.  | 12:30 - 14:30 |
Keynote Speakers
Olivér Kovács
Senior Research Fellow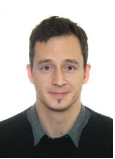 Oliver Kovacs is a senior research fellow at the University of Public Service, Faculty of Public Governance and International Studies, Department of Economics and International Economics, Budapest, Hungary, and ICEG European Center, Budapest, Hungary. His research embraces three broader fields: (i) grounding and shaping complexity economics; (ii) sustainable development through the lens of complexity science (i.e., qualitative structural change, the systems view of European integration, the complex nexuses of digital transformation and industry 4.0, inclusive European economic governance); and (iii) innovation and innovation policy in general. His articles have appeared in peer-reviewed journals, e.g. Acta Oeconomica, Eastern Journal of European Studies, Perspectives on European Politics and Society, Post-Communist Economies, Social Sciences, Technology in Society etc. He also authored two policy briefs for the European Commission focusing on policies for services innovation and public sector innovation, published at Routledge, at Finland Futures Research Centre and at the Columbia University, Columbia Center on Sustainable Investment. His first book, Stability and Dynamism – The Fundamentals of Innovative Fiscal Policy, was published in 2015, while his latest book entitled Complexity Economics: Economic Governance, Science and Policy was published in July 2022 by Routledge. He has been a member of public body of Hungarian Academy of Sciences since 2015 and a member of the EuroMoney Expert Panel since 2010. Email: Kovacs.Oliver.Istvan@uni-nke.hu, Web: https://oliverkovacs.com

School Director - Professor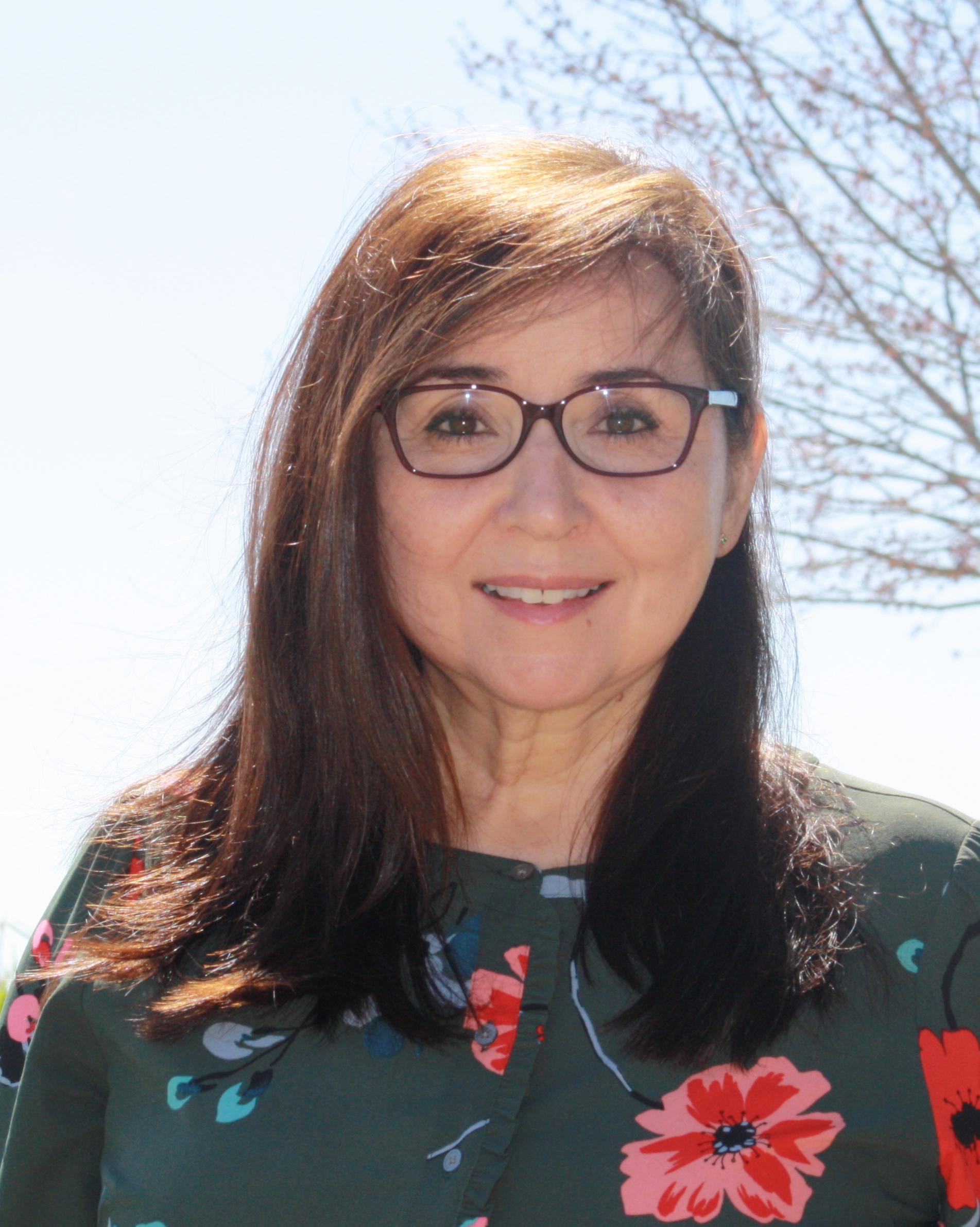 Before returning to the academic world for her doctorate, Dr. Luther worked both in the United States and in Japan as a producer of television news. She is now the director of the School of Journalism and Electronic Media at the University of Tennessee, Knoxville, and also teaches in the areas of international journalism, audience analytics, media and diversity, communication and information science theories, and research methods.
Dr. Luther received her Ph.D. from the University of Minnesota, Twin Cities and her Executive MBA from the University of Tennessee. She has published in such journals as the Journal of Communication, Journalism & Mass Communication Quarterly, Journalism & Mass Communication Educator, and Journalism History. She has had three books published. One entitled Press Images, National Identity, and Foreign Policy was published by Routledge in 2002. The others are two editions of her co-authored book, Diversity in U.S. Mass Media (2012; 2017) published by Wiley-Blackwell. A third edition of that book will be published in 2023.
Dr. Luther has received several awards including the University of Tennessee's Chancellor's Award to attend HERS Institute at Bryn Mawr, National Association of Television Program Executives (NATPE) Faculty Fellow Award, SECAC Academic Leadership Development Award, University of Tennessee Notable Woman Award recognizing excellence in administration, research and teaching, the American Press Institute, John Ben Snow Memorial Trust Fellowship Award, the Radio Television News Directors Foundation/Knight Foundation's Educator in the Newsroom Fellowship Award, the International Radio and Television Society Faculty/Industry Award, the University of Tennessee, College of Communication and Information Bud Minkel International/Intercultural Award, and the University of Tennessee, College of Communication and Information Outstanding Faculty Research Award. Dr. Luther has been selected as a Fulbright-Masaryk Distinguished Scholar and will be teaching and conducting research at Masaryk University in Brno, Czech Republic in spring of 2023. This is the second Fulbright award for Dr. Luther. In 2007, she was awarded a Fulbright Research Grant to conduct research in Japan.
Research Interests:
Digital Media and Disinformation/Misinformation

Global communication

Press-state relations

Intergroup conflict

Terrorism and the media

Issues involving media and social group representations
Sushanta Mallick
Professor of International Finance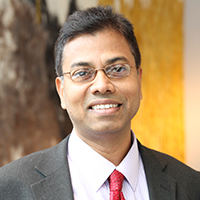 Sushanta Mallick is a Professor of International Finance at the School of Business and Management, Queen Mary University of London, UK. Since 2015, he has been the Co-editor-in-Chief of 'Economic Modelling' – a leading 39-year-old scholarly journal published by Elsevier. He also acts as a co-editor of 'Economic Analysis and Policy' (a 53-year-old journal of 'the Economic Society of Australia'). He holds a PhD in economics from the University of Warwick, UK. Before joining Queen Mary in October 2006, he held positions at the Department of Economics, Loughborough University, UK [2003-2006]; Royal Institute of International Affairs (Chatham House), London, UK [2001-2003]; JPMorgan Chase (previously Chase Manhattan Bank) based in Hong Kong [1999-2001], and Institute for Social and Economic Change (with a year at Indian Statistical Institute), Bangalore, India [1991-1995] where he began his research career followed by a Commonwealth Scholarship to study for a Ph.D. in economics [1995-1998] at the University of Warwick, UK.
In addition to publishing a book from his Ph.D. research (Routledge Publishing, 1999), he has contributed articles to 15 edited volumes along with publishing widely in many international refereed journals. He has published over 100 peer-reviewed journal articles, focused on issues in the areas of international macroeconomics, banking & finance, and innovation & development. He has researched different aspects of international finance and development at both the macro and micro-economic levels. As well as monetary and financial issues, his published research includes issues connected with growth, development, and poverty. He has also carried out a substantial amount of work on various aspects of macroeconomic modelling. As per IDEAS/RePEc ranking, he is among the top 5% economists.
His work has been published in journals such as: British Journal of Management, Research Policy, Journal of Corporate Finance, European Journal of Operational Research, Economic Theory, Journal of Banking & Finance, Oxford Bulletin of Economics & Statistics, IMF Economic Review, Journal of International Money and Finance, Journal of Economic Behavior & Organization, Cambridge Journal of Economics, Economic Inquiry, Industrial Relations, World Development, Review of Income and Wealth, Physical Review E, Europhysics Letters (EPL), Physica A, and many others. A list of his published research can be found here: http://skmallick.busman.qmul.ac.uk [Email: s.k.mallick@qmul.ac.uk]
---
Important Dates
29.01.2023 Standard Registration Deadline
31.01.2023 Standard Paper Submission Deadline
06.02.2023 Standard Acceptance
13.02.2023 Standard Payment
23.- 24.3.2023 The Conference