Conference programme
Detailed conference programme in PDF download here (updated 18.3.2021). 
THURSDAY, 25thMARCH 2021
---
Connection of Participants

08:45 - 09:00

MS Teams, team ECOS 2021

Plenary Session

09:00 - 10:45

 

Pavel Žufan 
Dean, Faculty of Business and Economics

Professor Milan Sojka award and Tomáš Kotrba award

supervised by Svatopluk Kapounek 
Vice-Dean for Science and Research 

"Trust" 

Helena Horská 

"What could we expect from the year 2021: Increase of  interest rates, Czech crown strengthening, rising inflation or struggle for survival?"

 

Coffee Break

10:45 - 11:00

 

Parallel Sessions I. 

11:00 - 12:30

 *

Lunch Break

12:30 - 13:30

 

Parallel Sessions II.

13:30 - 15:00

 *

Coffee Break

15:00 - 15:15

 

Parallel Sessions III.

15:15 - 16:45

 *
FRIDAY, 26th
 MARCH 2021
---
Plenary Session

09:00 - 9:45

 

"ECB's Monetary Policy Shocks on CEECs" 

Coffee Break

9:45 - 10:00

 

Parallel Sessions IV.

10:00 - 11:30

 *

Coffee Break

11:30 - 11:45 

 

Parallel Sessions V.

11:45 - 13:15

 *
*Conference session organisation
Detailed session programme will be announced in a timely manner before the conference.
Active participants may play up to three roles at the parallel sessions. Each active participant will present own paper, discuss another paper and might be nominated as a chair of the session.  
---
Keynote Speakers
Bela Gipp
Professor at University of Wuppertal, Germany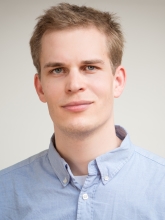 Bela Gipp (Dr.-Ing.) started his current position as full professor of Data & Knowledge Engineering at the University of Wuppertal, Germany in August 2018. His research interests lie at the intersection of information science and data science, where he focuses on the retrieval, analysis, and visualization of large volumes of data. The implications of blockchain technology – for the benefit of both industry and society – is another research domain Bela is passionate about.
He served as a junior professor at the University of Konstanz from February 2015 to August 2018, where he led the Information Science Group. Earlier, he earned a Ph.D. (summa cum laude) in Computer Science from the University of Magdeburg, Germany, while completing most of his research abroad on a 4-year scholarship funded research appointment at the University of California Berkeley. While at UC Berkeley, he leveraged the proximity to the Silicon Valley to found the technology start-up SciPlore and co-found Docear. After his doctorate, he received postdoctoral research fellowships at U.C. Berkeley and at the National Institute of Informatics in Tokyo.
He has published over 80 peer-reviewed articles, three books, and has filed several patents. He secured multiple research grants from both public and private sectors, including venture capital investments for his start-ups. He is founder and CIO at OriginStamp AG.
Helena Horská
Chief Economist of Raiffeisenbank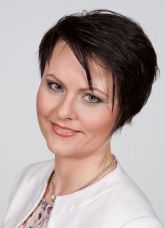 Helena Horská is an acknowledged expert in the field of monetary policy and its practical implication. She is author of publications in the field of monetary policy. As a part of her Ph.D. study at the University of Economics in Prague and Advanced Studies Program at Kiel Institute of World Economics she published research papers on inflation targeting. She received the award "The Young Economist in 2001".
Her public or professional presentations are dynamic and engaging. She possesses of a quick sense of humor and a flair for detecting the signals in the noise. Her strong suit is to explain complex topics in a simple concise manner.
These days Helena holds the position of chief economist of Raiffeisenbank in Prague and she is also a member of Supervisory Board of Raiffeisenbanks since 2019. Besides this she actively contributes to the economic think-thank project "Alter-Eko" and gives the lectures of economics at universities. She is involved in professional discussions and writes for periodicals. All new and unknown in the field of monetary policy is exciting for her. Helena's purpose is to stimulate the discussion and search for the simple answers to unanswered questions.
From April 24, 2020 a member of independent advisory team KoroNERV-20.
Makram El-Shagi
Professor at Henan University in China, Director of the "Center for Financial Development and Stability"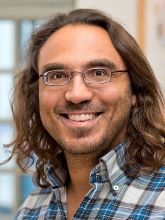 Makram El-Shagi is Professor of Economics at the School of Economics at Henan University and Director of the Centre for Financial Development and Stability at Henan University. He did his PhD and his postdoctoral degree (habilitation) at the University of Mannheim. He served as consultant for the European Central Bank. His research interests are monetary macroeconomics, international macroeconomics, esp. regulation of financial markets and applied econometrics. He has published extensively in those fields, including in Journal of International Money and Finance, Macroeconomics Dynamics, and Economics Letters. He has edited special issues in several SSCI journals and serves on the editorial board of two journals.
Important Dates
01.11.2020 Registration Start
01.12.2020 Session Proposals
01.12.2020 Early Paper Submission
10.12.2020 Early Acceptance
21.12.2020 Early Payment
18.01.2021 Standard Paper Submission
01.02.2021 Standard Acceptance
08.02.2021 Standard Payment
25.-26.3.2021 The Conference